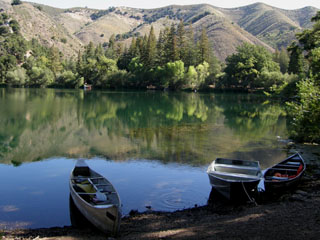 In past years Master Jim met with Nam Hoa Internal Arts instructors and students at Zaca Lake Retreat Center. The center has changed its mission and is no longer available for our annual retreat. Master Jim Scott-Behrends will be offering quarterly Nam Hoa Internal Arts Tai Chi and Qi Gong One day or Weekend Workshops at the Vince DiMaggio Center in Marina.

CHI WEEKEND-CELEBRATING THE NAM HOA INTERNAL ARTS TRADITION WITH MASTER JIM SCOTT-BEHRENDS
August 17th-18th, 2019
Join us for a weekend of deepening our practice as we explore Nam Hoa Internal Arts core practices.
Saturday morning will be a focus on the Energy Workout, Zhan Zhuang, and Longevity Tree.
Saturday afternoon there will be an exploration of Yang Application, Yang Energy and Tiger.
On Sunday we will cover Dragon, Yin Yang, and Nam How Tai Chi Chuan.
Brown Bag lunch with community soup (12:30-1:30) on Saturday.
Cost for Saturday Workshop- $100
Only morning (10-12:30), or only afternoon (1:30-4:00) $50
Location: Vince Dimaggio Park, Marina, CA
Sunday Workshop – $75, 10:00 a.m.-3:00 p.m. (at Jim's home, lunch included)
Please contact Master Jim by August 14th to reserve your spot: (831) 728-9138 or jsbehrends@aol.com
TRAINING DATES FOR 2019
June 1-2, 2019
August 17-18, 2019
October 26, 2019 (one day only)