Biography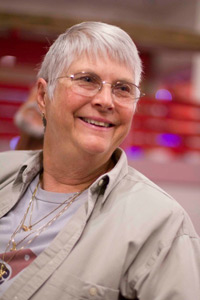 I have studied Tai Chi with Master Jim Scott Behrends since 2005. Just one class is all it took for me to know Tai Chi as expressed through the Longevity Tree form was the moving meditation that met my needs. After 2 years of studying I began a new phase of learning in the instructor training program receiving my instructor certificate in March 2008. This allows me to share my love of Longevity Tree with others. My favorite place to practice is on the La Selva Bluff overlooking the ocean.
I received certification to teach The Arthritis Foundation-Tai Chi for Arthritis Form in April of 2012 and the Tai Chi for Arthritis Part 2 Form in December of 2012.
My hobbies include painting with water colors, rescuing reptiles, and working in my garden.